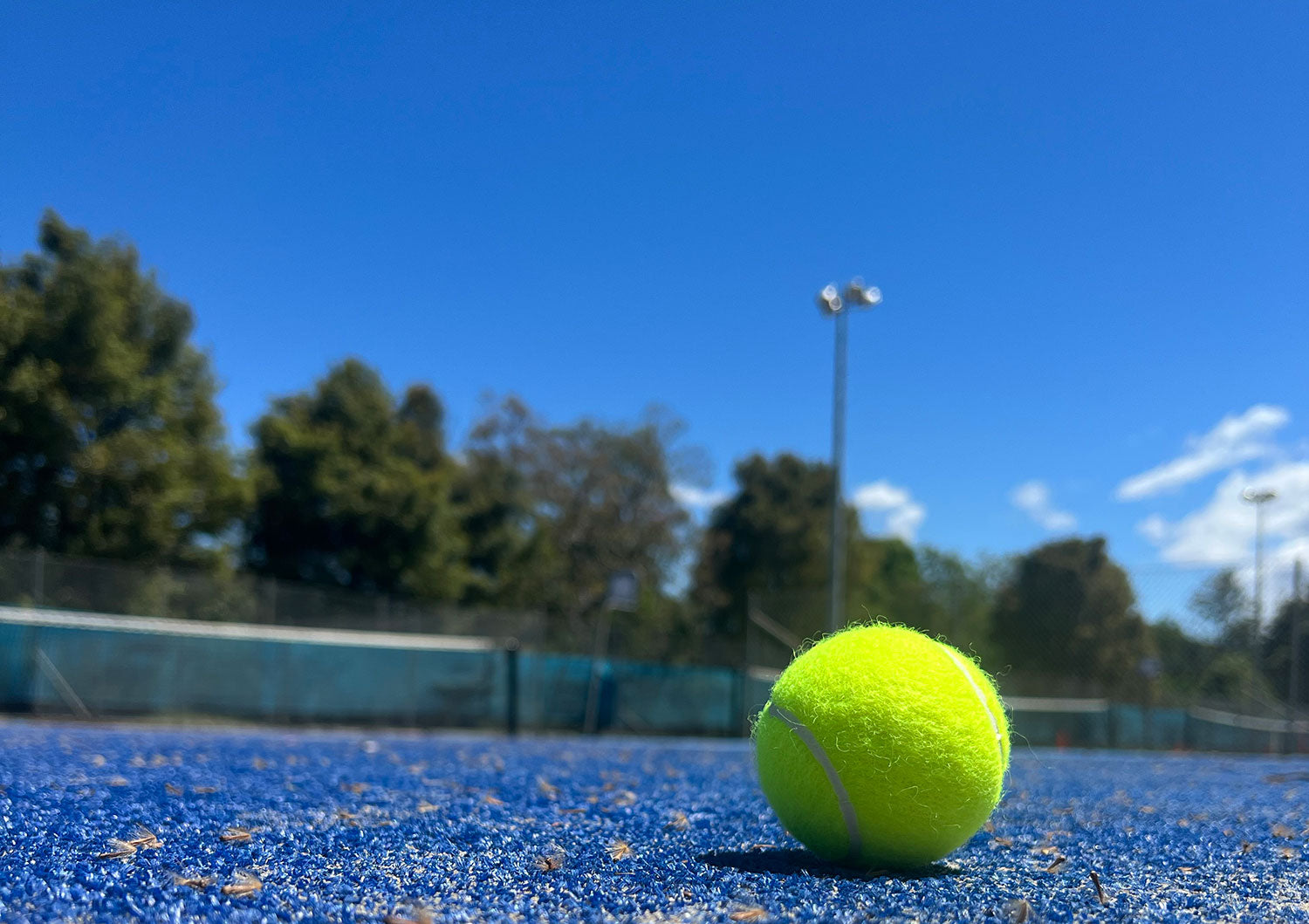 Inside The Lines Tennis Academy
We are committed to providing quality tennis facilities, programs, and competitions. Actively supporting and encouraging all age groups and skill levels in the pursuit of tennis. Offering a safe and enjoyable family-friendly environment. We are constantly working on ways to promote the growth of tennis within the Hawkesbury region.
Professional tennis coaching available for all levels
COACHING
14 Tennis courts available for hire. Casual or ongoing.
COURT HIRE
We stock quality Tennis products online or in store
PRO SHOP
Tennis LESSONS
Our lessons are often scheduled in the afternoons. Making it easy for parents to pick their children up later in the afternoon.

Catering for all skill levels. We teach from 3-year-olds up to adults.

Our lessons range from:
Group bookings for various age groups
1-on-1 Private lesson
Shared private lesson
Junior Development Squad
Competitions

To find out about our age groups and all other lesson details head to our Tennis Lessons page
Tennis Courts
We have 14 courts and are responsible for managing all aspects of Richmond Tennis Centre.

They are located on one of the main thoroughfares in Richmond.

The club itself has been a local institution, established in 1923.
Tennis coaching at schools
Inside the lines tennis academy provide coaching services to all schools.

Lessons can be catered to the school's needs and also times and days. We are able to do support unit tennis coaching as well .

Contact us to find out more.
CONTACT US
WE CATER FOR ALL
We love tennis! We want to share our passion with everyone! All sorts of age groups, nationalities and abilities. We take pride in helping everyone into the wonderful world of Tennis.

If you are still unsure if Tennis is for you, call us! We would love to share our advice and welcome you to our club.
CALL US 02 4578 8999
PRO TENNIS SHOP
We have a tennis shop on-site and online! Purchase your next tennis gear from us. We will help you choose what you need.
TENNIS RACQUET RESTRINGING
We offer a professional Tennis racquet restringing service. Head stringer, Gavin has also strung racquets at many events and professional tournaments.

Our Director, Gavin Yip has been a stringer at the Sydney International since 2010-2015.

Bring your racquet to us at Richmond Tennis Centre to have it restrung.
FOR THE LATEST INFORMATION
If you can't find what you are looking for on our website, please head to our Facebook page or Instagram account. We update regularly and may answer your question before you need to get in touch with us. Or you can message us and we will get back to you as soon as we can. If it's not urgent, please email us instead.

If you want to tag us on Facebook please use @InsideTheLinesTennisAcademy
or Instagram @insidethelinestennis
Tag us in your posts! #InsideTheLinesTennisAcademy
trading hours
Please note, the centre is closed on NSW Public Holidays and during inclement weather.